Events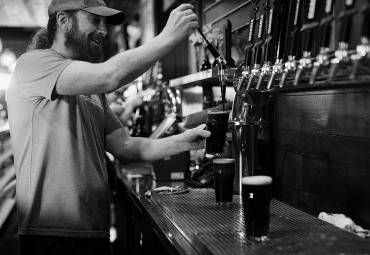 Service Industry Night
Tue, Sep 3 - Mon, Dec 30, 8pm - Close, All Locations
Do you put in long hours at a kitchen or behind the bar? Let US serve YOU! Service Industry Night is happening every Monday at all locations. Bring proof of employment (servers card, name tag, uniform) and receive discounts on selected pints!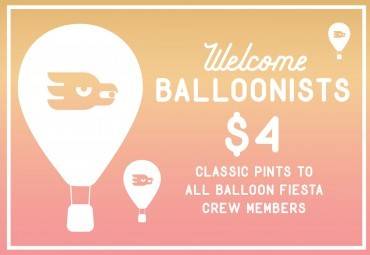 Welcome Balloonists!
Sat, Oct 5 - Sun, Oct 13, 12-4pm, All Locations
Welcome Balloonists! We're offering $4 Classic pints too all BALLOON CREWS! Bring your badge and enjoy the discounts!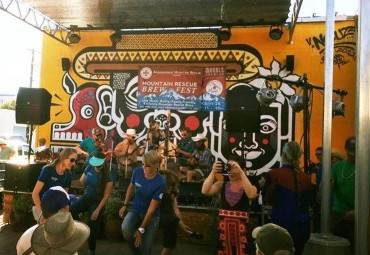 Albuquerque Mt. Rescue Council Brew Fest
Sat, Oct 19, 11 am - 11pm , 111 Downtown
The Albuquerque Mountain Rescue Council (AMRC) is an all-volunteer wilderness search and rescue (SAR) organization composed of individuals with skills in technical rock climbing, winter mountaineering, backpacking, caving and similar activities. Their members come from many different backgrounds: medicine, science, engineering, law, teaching, small business ownership and many more. Individuals join this team for many reasons, but the common thread is a desire to serve the community and help others. All members on the team understand the great joy of being able to go outside and recreate, as well as the serious dangers that this environment can pose.The9th annual AMRC Brew Fest is the largest fundraising event of the year for the organization. Through the help of the community, they were able to raise $24,000.00 in 2018. All proceeds collected are used to purchase supplies for their volunteers. Don't forget to try the beer we brew special for the Brew Fest each year!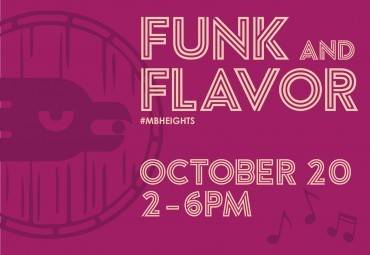 Funk & Flavor Festival
Sun, Oct 20, 2pm - 6pm , Heights Brewery & Taproom
Funk Music & Funky Beers! Special tapping of Silver Coin Cerveza and Brett'r Off Red. Learn more about barrel aging from our brewery team in the lounge from 2-3 pm Live funk music by The Dee Brown Situation from 3- 6 pm.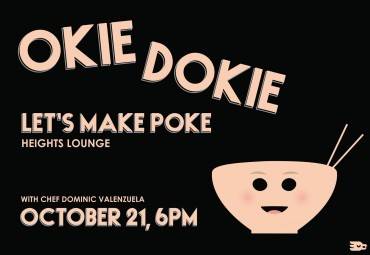 Okie Dokie Let's Make Poke
Mon, Oct 21, 6pm, The Lounge at the Heights
Enjoy a cooking demo and delicious meal made by Chef Dominic Valenzuela!

Tickets are $50 and includes 2 classic beers and poke dinner with shrimp/veggie tempura.
During the demo you'll learn how to break down fish for sashimi, cook vegetables, make pokes sauces!
Tickets available at holdmyticket.com
21+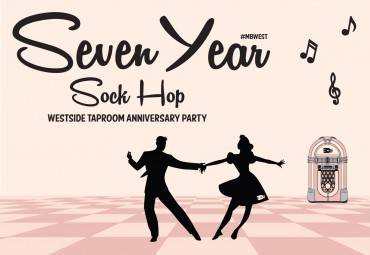 Seven Year Sock Hop
Fri, Oct 25, 7 - 10pm , Westside Tap Room
We've been making the westside Marbleous for 7 years and we're celebrating with a Sock Hop! Come dressed in your poodle skirts and cuffed jeans because we're handing out gift cards for the best dressed! DJ Bryan Davison will take us on a trip, playing all the best dance music from the '50s. Plus a special tapping of Golden Strong Ale.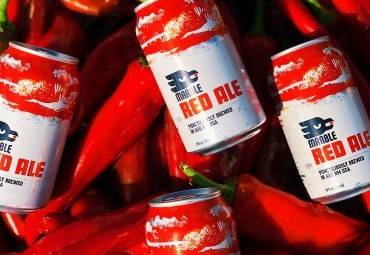 Hops & Harvest
Sat, Oct 26, 2pm - 9pm, 111 Downtown
The Downtown Growers' Market's mission is to support and promote local agriculture, small business development and community engagement in order to better the economics, health, wellbeing and education of New Mexico residents and visitors.
Featuring live music from Saudade, Merican Slang, Keith Sanchez & The Moonthieves and Burque Sol. Plus delicious eats from Oni Noodles and Street Food Institute!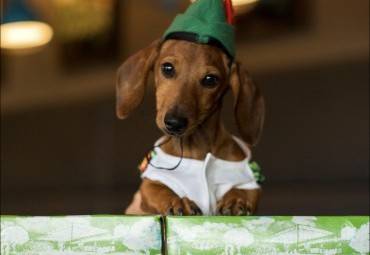 Mutt Masquerade
Sun, Oct 27, 12pm - 3pm , 111 Downtown
Bring your furry friend and let them strut their stuff! The Mutt Masquerade is a fun costume contest for your pups! Prizes are awarded to the best-dressed pooches on the patio! Marble donates $1 from every pint sold during the event to the Watermen Mountain Ranch. WMR is also onsite with dogs that need a new fur-ever home! Adopt your new best friend today! Thousands of lost, abandoned and stray animals are euthanized every year in New Mexico. When WMR was conceived a group of like-minded volunteers began to rescue and find homes for animals in Sandoval County and Albuquerque. Since that time, their rescue efforts have expanded to most of the counties throughout New Mexico as well as southern Texas and Juarez, Mexico. From its small beginnings to the present time, WMR has rescued and adopted out over 150,000 animals into loving homes. The dream has become a reality, and WMR is one of the premier not-for-profit facilities in the Southwest. The 10-acre facility has become New Mexico's Largest No-Kill Animal Shelter.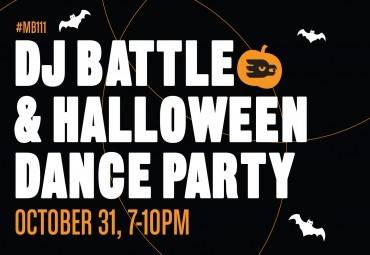 DJ Battle & Halloween Dance Party
Thu, Oct 31, 7pm - 10pm , 111 Downtown
Costume Contest. Check!
Dance Party. Check!
DJ Battle. CHECK!
Join us for a spooky dance party featuring a badass battle between DJ Flo Fader & DJ Bryan Davidson. Marble gift cards will be awarded to the best costumes!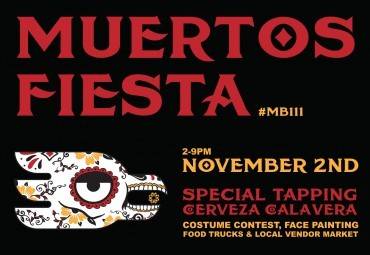 3rd Annual Muertos Fiesta
Sat, Nov 2, 2-9pm, 111 Downtown
Because it is important to honor the dead through art, music, food and drink we ask that you join us for the 3rd Annual Muertos Fiesta on Saturday, November 2nd from 2-9 pm. This is a special celebration featuring live music and performances from Jade Masque, Sol De La Noche, Yeztli Tanzt Y Arte and Red Light Cameras! Local artist and vendors will host a Muertos Market and respected altars will be displayed for you to add pictures and candles for the loved ones you're missing.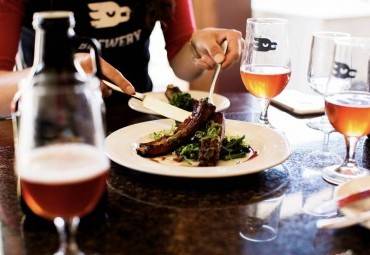 Gastropub Pairing Dinner
Wed, Nov 6, 6pm, Pueblo Harvest Cafe 2401 12th St NW Albuquerque, NM 87104
Talk about a delicious collaboration! We're stoked to team up with Chef Brent Moore and his team on this delicious 5-course pairing. Seating is limited. $60 per person, call (505) 724-3510 to make your reservation.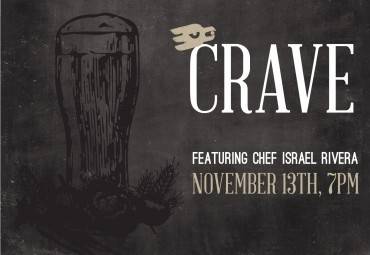 Crave: A Marbleous Pop-Up Dinner Series
Wed, Nov 13, 7pm, The Lounge at the Heights
Chef Israel Rivera from The Shop Breakfast and Lunch will create a 4-course pairing menu with our Marbleous brews! Seating is limited, purchase your tickets at www.holdmyticket.com
With DJ De La Rosa