Events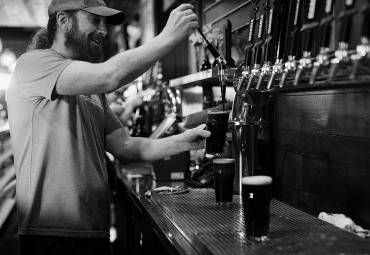 Service Industry Night
Mon, May 20 - Mon, Dec 30, 8pm - Close, All Locations
Do you put in long hours at a kitchen or behind the bar? Let US serve YOU! Service Industry Night is happening every Monday at all locations. Bring proof of employment (servers card, name tag, uniform) and receive discounts on selected pints!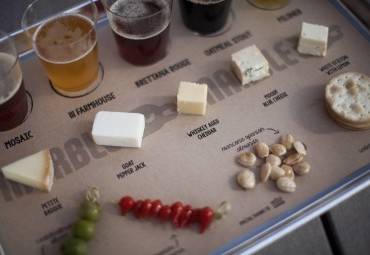 Beer, Cheese & More
Thu, May 23, 5pm - 7pm , Marble Heights Brewery & Taproom
We've teamed up with Whole Foods Market to bring you a special pairing to kick off Albuquerque Beer Week! Five 7oz beers will be paired with five 1oz portions of cheese, plus all the accoutrements. Tickets are $25 and available at www.holdmyticket.com today!
21+ Over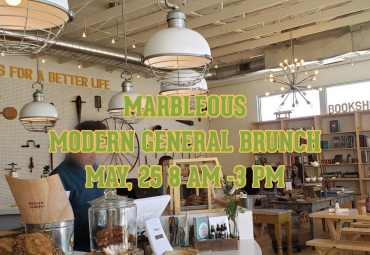 Marbleous Modern General Brunch
Sat, May 25, 8 am - 3 pm, Modern General ABQ
Join us for a Marbleous Brunch with Modern General ABQ! Two courses paired with two 8oz beers! This $20 special is running all day on Saturday, May 25th in celebration of ABQ Beer Week!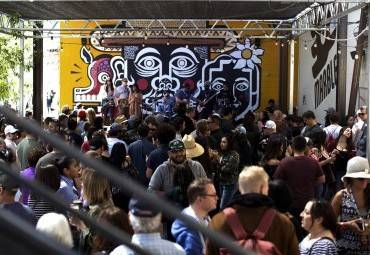 Memorial Day Festival
Mon, May 27, 2pm - 8pm, Downtown
Patio Party! Enjoy local live music and Marbleous brews!
Check out this killer line-up!
Todd Tijerina Duo 2-3:30pm
Zoltan and The Fortune Tellers 4-5:30pm
Joe Daddy and the Amazing HoneyBoys 6-8pm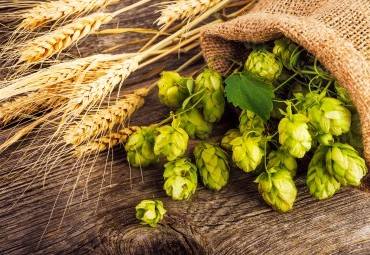 IPAiring w/ Savor
Sat, Jun 1, 3-6pm , Marble Westside Tap Room
Calling all HOP-HEADS! We're collaborating with Savor by Chef Stephen Ormsby for the ultimate IPA Pairing! Savor is creating three different food pairings that will compliment three 7oz IPA's. Tickets are $25 or $20 for Brew Club Member and available in the taproom or at holdmyticket.com.

*Brew Club Members must purchase their tickets at the tap room to receive the discount.*

21+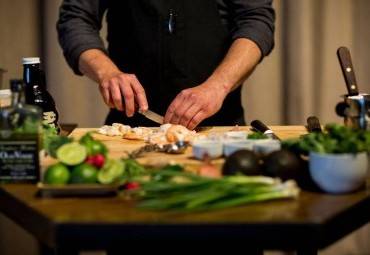 Craft Kitchen w/ Chef David Sellers
Sun, Jun 2, 2pm, The Lounge at The Heights Brewery & Taproom
Join Chef David Sellers from Street Food Institute as he teaches you three new recipes incorporating our beer. Craft Kitchen's intimate setting allows you to ask questions and truly learn new skills from Albuquerque's best chefs! Check out Street Food Institute every Wednesday 5-11pm at our Downtown location.
$10 per class includes one classic pint, recipes and samples. Tickets are limited and available ONLY in our tap room.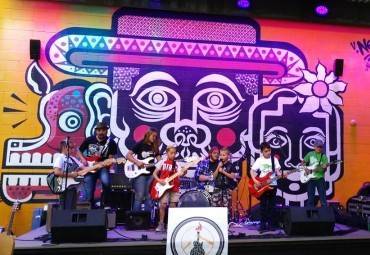 Passing the Torch Festival
Sun, Jun 2, 2-9pm, 111 Downtown
Our 2nd annual Passing the Torch Festival benefits the New Mexico Academy of Rock & Blues NMARB is an arts program focused on teaching young people the craft of music and lyrical performance and writing. They apply music of all genres, from classic roots and R-n-B, to Delta blues and contemporary rock –n- Roll, all while inspiring creativity, building confidence and self-esteem, creating friendships, and fostering the ability to accomplish dreams in all aspects of their lives. A portion of the Marble's sales will be donated to NMARB scholarship fund. This event features live music Red Light Cameras, Eli Del Puerto, The Moon Thieves, Revíva and more!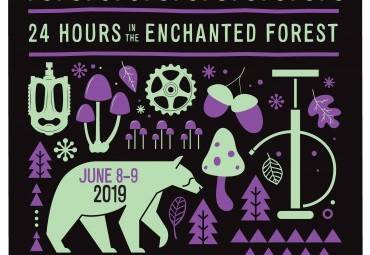 24 Hours in the Enchanted Forest
Fri, Jun 7 - Sun, Jun 9, 10AM - 11AM, Zuni Mountains, NM
Marble is the proud brewery sponsor of the 24 Hours in the Enchanted Forest mountain bike race in the gorgeous Zuni mountain range outside of Gallup, NM. Get your bikes and palats tuned up for an epic weekend of racing, camping and of course unabashedly bold beer! Keep an eye out for the Marble race team and stop by our tent for some swag and to share a pint with your favorite brewers!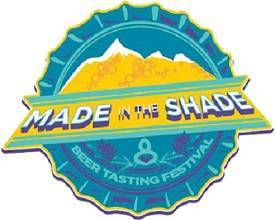 Made in the Shade Beer Festival
Sat, Jun 8, 1PM - 5PM, Flagstaff, AZ
The Made in the Shade Beer Tasting Festival returns for its 27th year as Northern Arizona's longest running, most popular craft beer tasting event featuring a superb venue: the Pepsi Amphitheater. Get your tickets now and stop by the Marble tent to taste your new favorite beer!