Events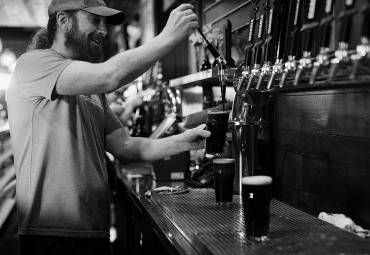 Service Industry Night
Mon, Mar 25 - Mon, Dec 30, 8pm - Close, All Locations
Do you put in long hours at a kitchen or behind the bar? Let US serve YOU! Service Industry Night is happening every Monday at all locations. Bring proof of employment (servers card, name tag, uniform) and receive discounts on selected pints!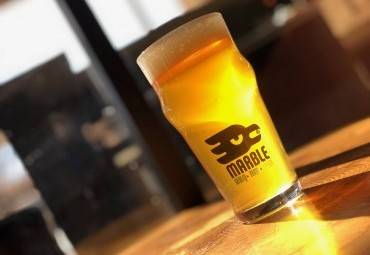 Beer Ed: History of IPA's
Tue, Mar 26, 6pm, The Lounge at Marble Heights
Our beloved Brand Ambassador, Tony Calder, will teach a FREE class discussing the history of IPA's. Get an education, free samples and a new appreciation for lupulin love! Hop Heads rejoice!
Brew At The Zoo
Sat, Mar 30, 6-10pm, El Paso Zoo
Tap into your wild side by joining us at the 5th annual Brew At The Zoo, this unique festival has everything a great beer festival needs and more! Animal encounters, BBQ, Live Music, tailgate games and of course Marbelous craft beer awaits you! Tickets are selling fast, click on the link below to buy yours!
4001 El Paisano Dr, El Paso, TX 79905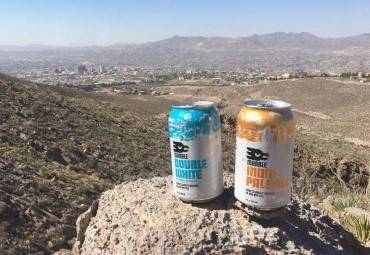 Sun City Craft Beer Festival
Sat, Mar 30 - Sun, Mar 31, Sat 1-8pm Sun 1-6pm, El Paso
El Paso's biggest craft beer festival is back and better than ever! Two days of action packed fun with live music, human foosball, trashcan pong, a ton of food options as well as over 170 craft beers and ciders. You do not want to miss this one! Be sure to stop by our booth to say hi to our brewers and of course, drink Marble beer! Visit the website for ticket info today!
Civic Center Plaza, El Paso, TX 79901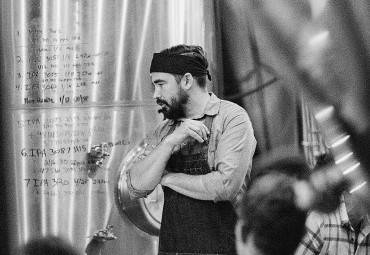 Craft Kitchen
Sun, Mar 31, 2 - 3:30pm , The Lounge at The Heights Brewery & Taproom
Albuquerque's best chefs are teaching you new recipes with one common ingredient... BEER! Join Chef David Gaspar de Alba from Oni Noodles in an intimate ex-beer-imental cooking demo. Tickets are $10 and can be purchased with your favorite beertenders. The price of your ticket includes instruction, recipes, one classic pint, and delicious samples of what chef has prepared. Take notes and feel free to stay after class to ask questions over a pint!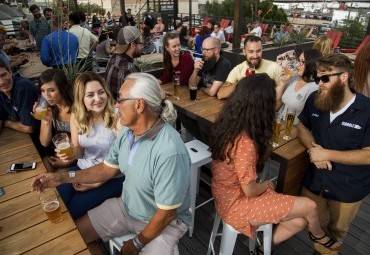 Brew Club Appreciation Party
Mon, Apr 15, 5pm - 7pm , Downtown Sky Deck
We have a lot of loyal patrons at Marble, we call them Brew Club Members. We're kicking off our Once Años Anniversary week with a Brew Club appreciation party on the sky deck. Let us thank you with special beer tappings, complimentary food and more!
You must be an active member and present your Brew Club card to enter.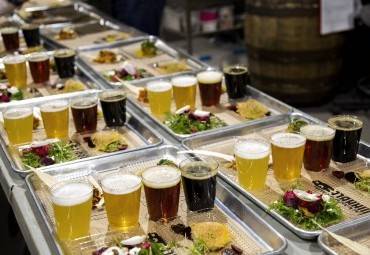 Brews & Bites Challenge Rd 6
Wed, Apr 17, 6pm - 8pm , Marble Heights Brewery & Taproom
A culinary showdown! Our brewers team up with local chefs to create unique pairings with our Marbleous brews. Each team will prepare 2 different pairings. That's 4 food pairings and 4 (7oz) brews! It's up to the patrons to vote on their favorite pairing and determine the winner! The winning team will advance to the next round against a new brewer and chef! Did we mention that chefs are live onsite in the brewery preparing their plates!
The undefeated team of Josh Trujillo (Brewmaster) and Chef Israel Rivera from The Shop Breakfast & Lunch will take on Buddy Czajkowski (111 Production Brewer) and Chef David Ruiz from Paako Ridge Golf Club.
Tickets are $30 and available in the taproom or at holdmyticket.com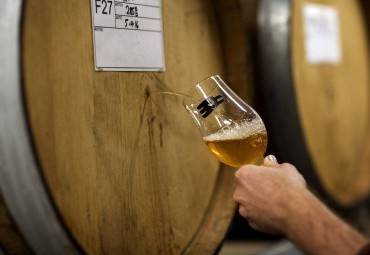 Funky Friday Release
Fri, Apr 19, 12pm - 11:30pm , ALL LOCATIONS
We've got something funky FROM THE WOOD coming your way! We're releasing a special, different sour flavor at each of our locations! But it doesn't stop there... we're also releasing a Malbec/Zinfandel sour too! It's a funky Saison fermented with New Mexico grown grapes. Pouts are sure to pucker!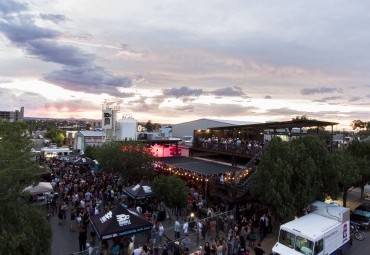 Once Años Anniversary Street Party & Cerveza Can Release
Sat, Apr 20, 12pm - 11pm , Marble Downtown
Once Años! Eleven years of unabashedly bold brewing in Burque! Lets party with live music, entertainment, delicious food, and our Cerveza Mexican Style Lager can release! Music by Isaac Aragon & The Healing, Lonn Calanca Band, Wagogo, Mondo Vibrations, Mariachi Nuevo Sonido, Aaron Kamm & The One Drops, and The Main Squeeze! Mark your calendars and stay tuned for more information on the best Downtown street party of the season!