Events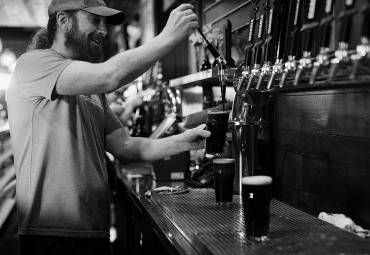 Service Industry Night
Tue, Sep 3 - Mon, Dec 30, 8pm - Close, All Locations
Do you put in long hours at a kitchen or behind the bar? Let US serve YOU! Service Industry Night is happening every Monday at all locations. Bring proof of employment (servers card, name tag, uniform) and receive discounts on selected pints!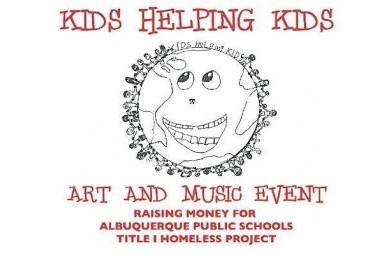 Kids Helping Kids
Sat, Sep 14, 3 - 8pm, Heights Brewery & Taproom
Organized by New Mexico Academy of Rock and Blues, Kids Helping Kids was created by 9-year-old APS student, Tobias Sanchez, and brings together kids working with community artists to create auction items. All art is auctioned at the event with 100% of the proceeds donated to the APS Title I Homeless Project. The Title I Homeless Project works with and supports families experiencing homelessness, ensuring that students have access to immediate enrollment in school, assistance with transportation, school supplies, clothing, emergency hygiene products, and meals during non-school hours.
Purchase some amazing art and enjoy music from The Gershom Brothers & Keith Sanchez and The Moonthieves!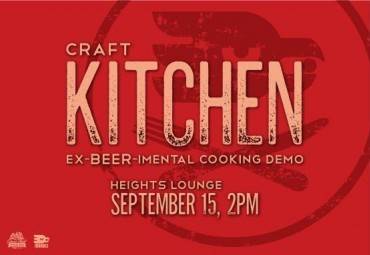 Craft Kitchen With Chef Lorenzo Garcia
Sun, Sep 15, 2pm, Heights Brewery & Taproom
Join Chef Lorenzo Garcia from Street Food Sensations as he teaches you three new recipes incorporating our beer. Craft Kitchen's intimate setting allows you to ask questions and truly learn new skills from Albuquerque's best chefs! Check out Street Food Sensations every Thursday 12-8pm and Saturday 11am-8pm pm at our Downtown location.

$10 per class includes one classic pint, recipes and samples. Tickets are limited and available ONLY in our taproom.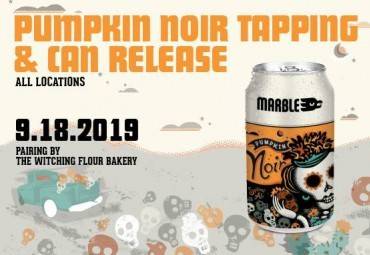 Pumpkin Noir Tap & Can Release
Wed, Sep 18, 12pm , All Locations
Join us for the tap and can release of one of our most saught after seasonals, Pumpkin Noir. An ale with the perfect balance of carbonized fruit, delicate spice & velvet viscosity.
8.0%ABV
Complimentary food pairing from The Witching Flour Bakery at 5pm.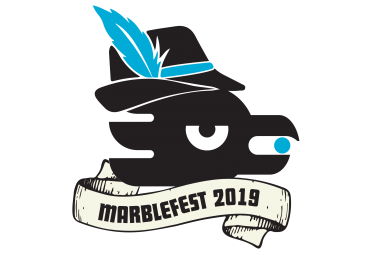 Marblefest 2019
Sat, Sep 21, 11am - 11pm, 111 Marble Downtown
Bust out your lederhosen and dirndl, Marblefest is right around the corner!
MARBLEFEST is an Oktoberfest celebration that brings German and New Mexican culture together through music, cuisine, and of course beer!
11 am - 2 pm we are hosting a special VIP session. $20 presale tickets or $25 the day of the event. Enjoy six 4oz samples of German-inspired lagers from Toltec, La Cumbre Brewing Co, Sidetrack, Canteen, Bosque, Steel Bender, Rowley Farmhouse Ales, Ex Novo & Boxing Bear. All VIP guests will receive a commemorative tasting glass, complimentary food pairing and live music by Mondo Vibrations! Tickets are limited!
2 pm - 11 pm $5 admission at the door. Enjoy delicious German-inspired lagers, live music, awesome food, games & more! With live music and entertainment by Burque Sol, Yeztli Danza y Arte, Partizani Brass Band, The Moon Thieves & Fayuca!